Strike is a market leader in mobile phone car cradle technology offering mobile phone holders, car kits and vehicle mounts for all of the latest phones as well as universal solutions designed to suit all shapes and sizes.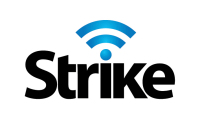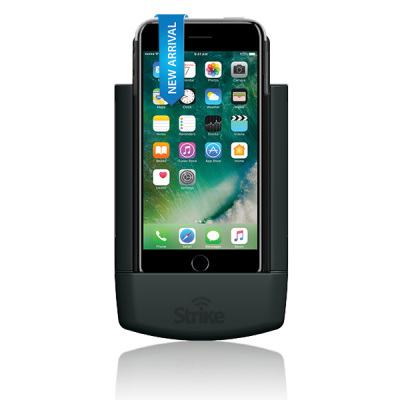 Strike Alpha iPhone 7 Cradles
The iPhone 7 & 7 Plus Car Mounts have a built-in Apple lightning cable for fast charging, enabling you to maximise usage of your iPhone 7 longer whilst hitting the road. Now, 
The Strike cradle has abuilt in internal passive antenna, it is specifically incorporated to improve your mobile signal once used with a reputable external antenna.

Many more iPhone Cradles options available for iphone 5 & 6 Models

Choose from a DIY or professional Installer Version

Ask about the other Strike mounting options available for purchase

​Locking options avaibale to secure your device

​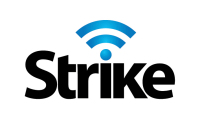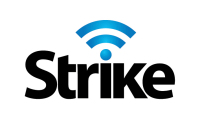 Strike Alpha Samung S7 Cradles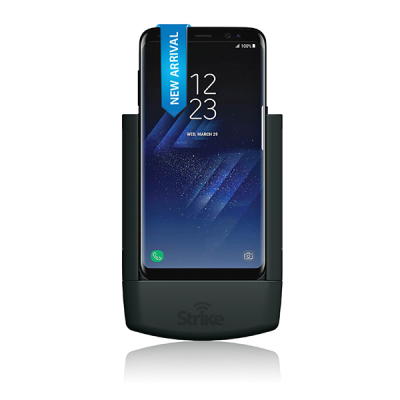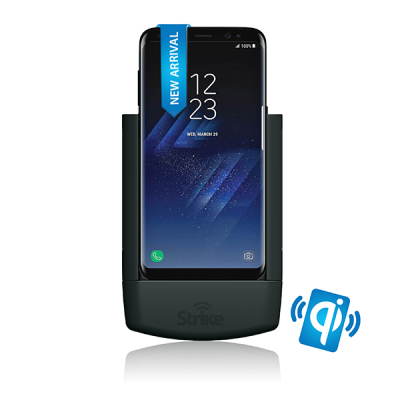 The Strike Samsung Galaxy S8 range comes in two options one of which comes with "Wireless Charging" capability.

The Samsung Galaxy S8 Phone Holder has been creatively designed to hold, secure & protect your Galaxy S8 whilst on the road. The S8 phone holder has built-in charging capability so you can extend your handset's battery life



The Strike Alpha Wireless Charging Cradle for the  Samsung Galaxy S8, charges your phones automatically when placed inside the S8 Plus Phone Holder. 
The internal passive antenna of the Samsung Galaxy S8 Plus Car Dock is specifically incorporated to improve your mobile signal once used with a reputable external antenna. The cradle comes with a FME male connector so it can be connected to an external antenna.

This product works with any Bluetooth car kits.

Strike Alpha Samsung Tab Holder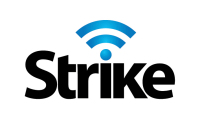 Strike has developed a tablet holder specifically for the new Samsung Galaxy Tab Active. It has been built with enterprise standards making sure that it can withstand tough conditions in various work environments.
​​
This Active Tab Cradle can hold, protect and charge your Samsung tablet. This holder can be mounted not only in cars but on different surfaces in boats, trucks, vans, planes, helicopters, forklifts, agricultural equipment or even act as a desktop or wall mount!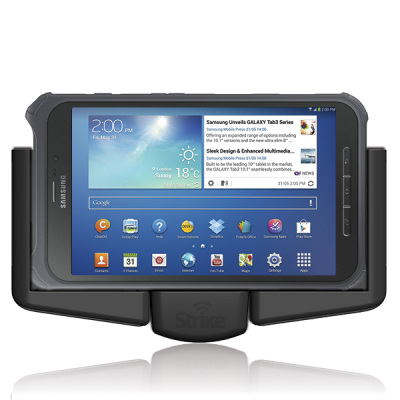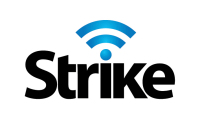 Strike Lockable Cradle & Holder Solutio

n
s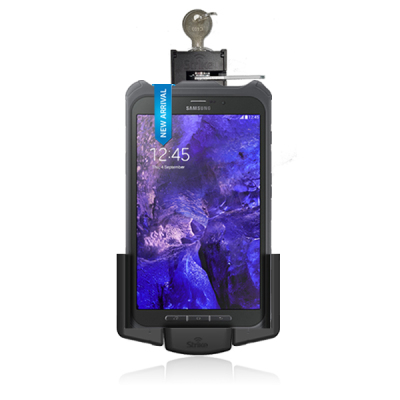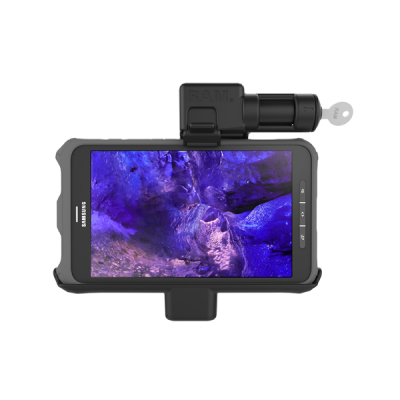 Strike provides lockable cradles, providing extra security for vehicle mounted Tablets.

Talk to us now to discuss your requirements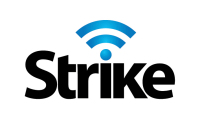 Strike Mounting Solutions

Strike has a large range of mounting solutions to cover all industries, is you need to find a solution we can help you -

Agriculture 

Aviation 

Caravaning 

Construction 

Defence

Education

Heavy Mining Equipment

Marine

Medical

Office

TRansport & Logistics
Contact us now using the form below or call
07 8083022 or view on Strikes Web Site